Hamilton's Christmas Tree

New Zealand's biggest and most beautiful Christmas Tree
It's 27 metres tall to the tip of the star. That's over 6 stories high. It takes a team of 15 people to install the frame and the lighting, fluff the branches and hang the baubles. This tree is huge!
The tree will shine brightly in Garden Place once again in 2022 and will be a great focal point for the community to gather, watch, perform and celebrate the festive season.
The Christmas Tree will light up the nights from the end of November right through to New Year.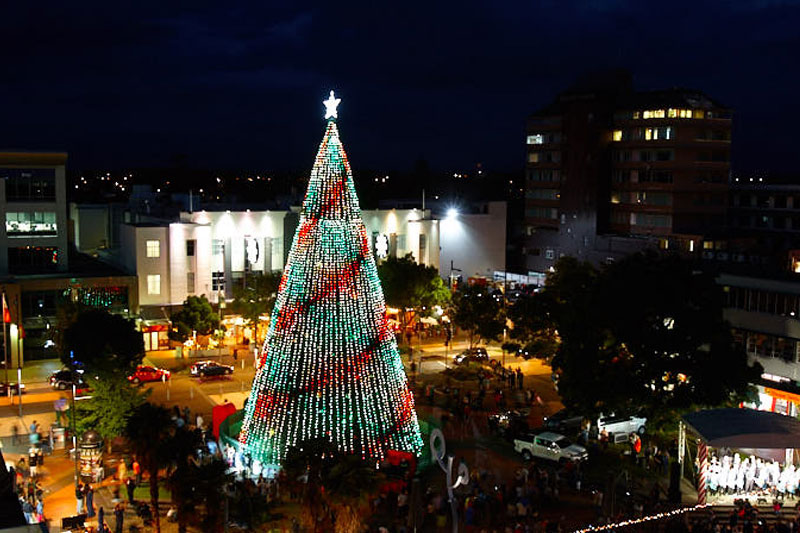 We need lots of helpers for the Christmas Tree project. We can talk you through the range of options we have available.
If you can't see the right solution for you, please contact us and we are happy to tailor something to suit.
If you are keen for a day that is busy and HUGE fun, just download the application form below and send to us, you can also apply online from the apply online button.